"Vibrant tech hub in Southeast Asia seen as hot SPAC hunting ground in 2021"
9 February, 2021
Our Head of Investment Banking, Anish Ailawadi, was featured in S&P Global Market Intelligence in a story on special purpose acquisition companies in Southeast Asia.
Extract from article: "South Korea is one of the few Asian countries with a framework and regulations around SPAC listing and, in fact, the first SPAC IPO in South Korea happened way back in 2010… So while Asia is seeing a lot of interest around SPACs, it's a home run for U.S. exchanges given lack of established SPAC rules on Asian stock exchanges barring South Korea and Malaysia."
https://www.spglobal.com/marketintelligence/en/news-insights/latest-news-headlines/vibrant-tech-hub-in-southeast-asia-seen-as-hot-spac-hunting-ground-in-2021-62527629
Read here: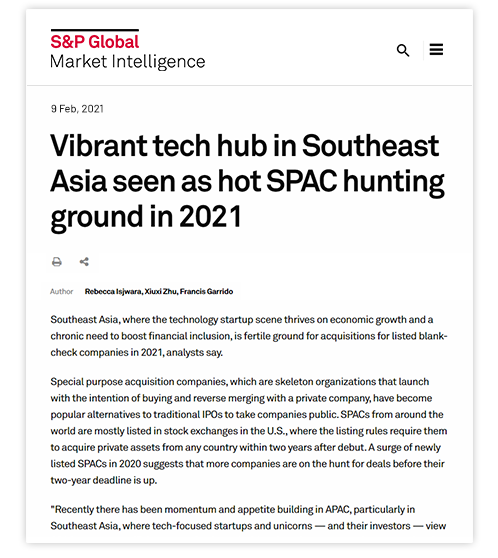 Latest News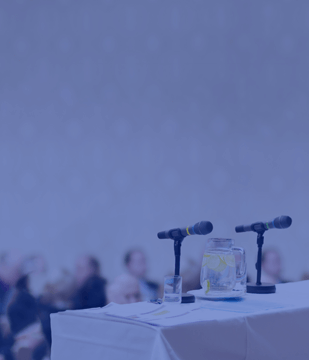 "LNG chartering rates to drop as cargoes cancelled and new ships arrive"......
29 January, 2021 Extract from...... Read More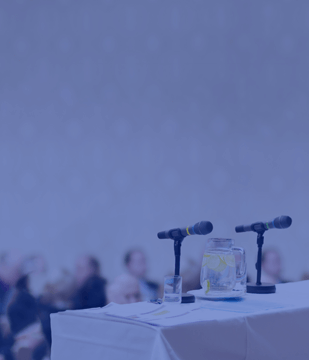 "U.S. loan funds see fifth consecutive weekly inflow: Lipper"......
Rajul Sood, our Head of Commercial Lending So...... Read More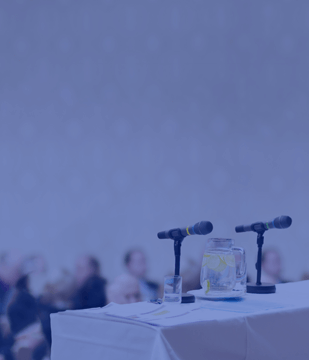 "India's Green Energy Goals Boosted by Return of Foreign Backers"......
January 26, 2021 Our Head of ESG Rese...... Read More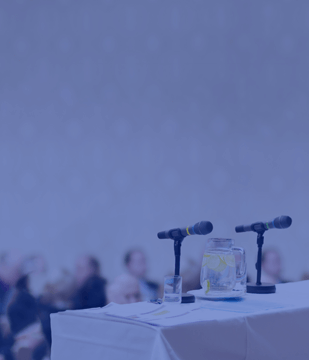 "Managers Seek to Automate Client Outreach but Face Data Hurdles"......
February 1, 2021 Sailaja Devireddy, o...... Read More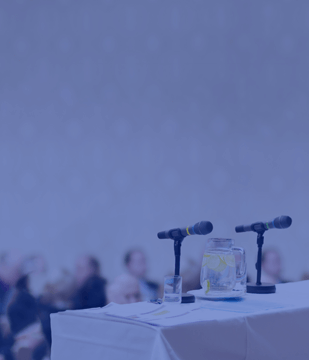 Warsaw Stock Exchange expects another good year......
Our Investment Banking team contributed to a ...... Read More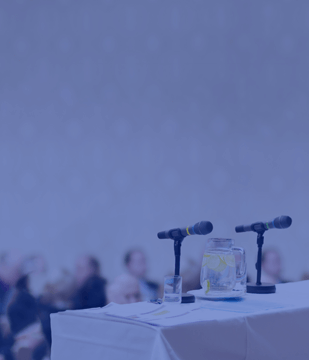 Oilfield Service Giants Are Expanding Beyond Oil Tech......
By Irina Slav - Dec 30, 2020, 6:00 PM CST...... Read More