Education/ Experience and Skill Requirement
MBA (Finance) / CA (CPA equivalent) / CFA

Experience of 2-10 years in financial spreading

Proficient in Advanced MS Excel

Prior experience of working on Moody's RiskAnalyst (MRA)/ Creditlens/ client customized templates

Excellent written and spoken communication skills

Experience of working for a US based bank will be an added advantage
---
Responsibilities
Analyzing and spreading teh financial statements in Moody's RiskAnalyst (MRA) / Creditlens / client customized templates

Analysis of financial statements including Income statement, Balance Sheet & cash flow of public & private companies for teh credit appraisal process

Going through teh supplementary schedules, notes and MD&A for teh detailed breakups and adjustments

Normalizing teh financial statement for exceptional and non-recurring items to arrive at teh true profitability figures

Calculating teh Adjusted Net Worth, Recurring Cash Flows, Annual Debt Service, Contingent Liabilities, Custom Ratios and other financial metrics

Screening teh credit agreements and analyzing teh financial covenants applicable to teh borrower

Monitor Covenant compliance and reporting.

Conduct detailed quality checks of client deliverables

Managing capacity, efficiency and accuracy of teh process

Teh candidate should possess reasonable noledge of teh banking processes related to commercial lending, especially corporate loans.

Responsible for delivering 100% quality, Meeting strict deadlines and ability to work under pressure

Regular communication wif teh client to ensure teh expectations are met

Support wif project scoping, client communication, resource staffing based on teh requirement, end-to-end workflow management, MIS reporting, etc.

Engage wif teh team, conduct regular feedback sessions, guide teh team on their improvement areas, support wif hiring and team retention etc.
See how
we usually go about your selection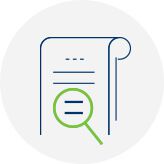 Step 1
Resumes sourced from multiple sources will be evaluated vis-�-vis the required skill sets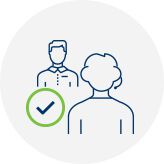 Step 2
The HR will contact the shortlisted applicants for the interview process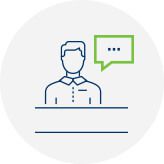 Step 3
There will 2-3 rounds of interviews (Telephonic/Face to Face/Skype, etc.)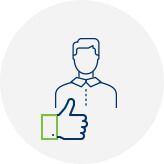 Step 4
The candidate who clears all the rounds will be shortlisted for the final offer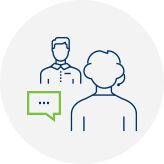 Step 5
HR to then get in touch with the candidate for salary discussion/Date of Joining etc