Education/ Experience and Skill Requirement
Minimum 1-3 years of experience

The candidate should have hands on experience in carrying out tasks like credit appraisals, finalizing risk ratings, preparing or writing narratives/credit notes for credit approvals and ongoing monitoring.

The candidate should possess a highly analytical mind with an eye for detail, as well as a very high level of attention to detail.

Should have an excellent communication skill (written and oral).Experience in facing the onshore origination team will be an added advantage
---
Responsibilities
The candidate should possess a reasonable knowledge of the processes related to the credit appraisal of corporates, and that of monitoring such loans on a continuous basis.

Candidates who are working for corporate loans/SME division of banks, or are working at a KPO/Captive and are closely involved in these processes will be given preference.

The candidate should demonstrate an excellent understanding of the financial statements of the corporates.

Should demonstrate appropriate understanding of the broad drivers that guide various sectors in which the borrowers operate. Ability to do an in-depth analysis of the financials of the borrowers.

Should have strong knowledge of covenants as laid down by the loan agreements. Candidate should have an experience in covenant testing.

The candidate should possess understanding of various data sources like SEC website, Moody's, S&P, Fitch, etc.
See how
we usually go about your selection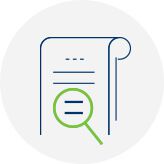 Step 1
Resumes sourced from multiple sources will be evaluated vis-à-vis the required skill sets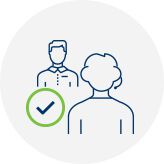 Step 2
The HR will contact the shortlisted applicants for the interview process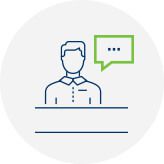 Step 3
There will 2-3 rounds of interviews (Telephonic/Face to Face/Skype, etc.)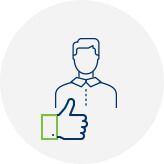 Step 4
The candidate who clears all the rounds will be shortlisted for the final offer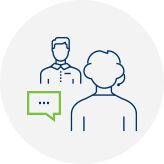 Step 5
HR to then get in touch with the candidate for salary discussion/Date of Joining etc