Education/ Experience and Skill Requirement
Identify new markets and chart entry strategies: Identify new markets for growth through analysis of market size, competitive landscape, growth opportunities and formulate organic and /or inorganic entry strategies

Identify attractive opportunities: Identify emerging and high-growth sectors for investment through market analysis, such as, market size, historical and projected growth rates, emerging market trends, key drivers, etc. Deep dive into specific companies to understand core strengths, strategies, financial health, outlook etc.

Benchmark products and marketing strategies: Market segmentation, product benchmarking, pricing studies, competitor analysis to identify best of breed strategies

M&A support: Identify and analyze potential targets through analysis of markets, products, services, financial synergies, business model analysis and its robustness, competitive positioning, etc.

Enhance performance: Work closely with clients to manage and improve performance through tools, such as benchmarking, value chain analysis, customer analysis, competitive assessment, cost management, etc.
---
Responsibilities
Master's degree/ MBA in Strategy, Finance, Operations or Economics

3-6 years of experience in strategy research and analysis, preferably across industries

Conversant with standard frameworks, such as, Porter's five forces analysis, GE-McKinsey matrix, 4Cs, PESTLE, SWOT etc.

Excellent at using MS PowerPoint; command over MS Excel to process varied data sets in spreadsheets (Pivots, charting etc.) is highly desirable

At least 1-2 years of experience in managing a team, as well as, directly communicating with clients. Experience in managing client communications solo will be considered an added advantage

Experience in handling projects independently

Strong problem-solving abilities and analytical thinking skills, as evidenced by extensive experience in utilizing those skills in research and consulting environment. Adept at synthesizing information to generate insights

Strong communication skills
See how
we usually go about your selection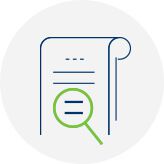 Step 1
Resumes sourced from multiple sources will be evaluated vis-�-vis the required skill sets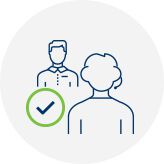 Step 2
The HR will contact the shortlisted applicants for the interview process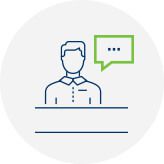 Step 3
There will 2-3 rounds of interviews (Telephonic/Face to Face/Skype, etc.)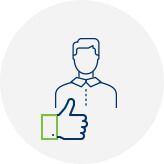 Step 4
The candidate who clears all the rounds will be shortlisted for the final offer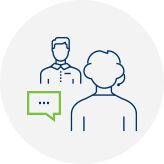 Step 5
HR to then get in touch with the candidate for salary discussion/Date of Joining etc