Education/ Experience and Skill Requirement
Excellent Communication : Candidate need to possess excellent oral and written communication skills in English with the ability to neutralize accent. This is a key criteria and requirement.

Outbound sales: International B2B / B2C outbound cold calling experience is an added advantage, preferably USA market. Experience in UK and Asia markets can be considered.

Database Building: Candidate would be expected to perform database management activities i.e. search based on the business requirement and build database for his or her own market outreach activities from open sources and some paid sourced provided by the organization and hence should be OK with contact generation activity and initiatives.

Good Research Skills: He / She would be required to perform basic level research on the target market i.e. companies, banks and prospective clients etc.

Reporting & MIS: Regularly report sales numbers, attend internal staff meetings, submit target numbers for the month or quarter and give regular updates to the Inside sales manager / sales head. He / She would be required to maintain his or her own MIS up to date and report the accountabilities on regular basis.

CRM: Should have prior experience working on any sales CRM. Familiarity with salesforce.com would be an added advantage.

Shift Timings: Should be flexible and comfortable working for USA hours i.e. 5:30pm to 2:30am or 6:30pm to 3:30am India time based on the business requirement. One should be open to rotating shifts based on the business requirements and day light savings in the USA time zones.

Develop, contribute and execute new ideas as a part of Inside sales strategy: Ability to think on feet, apply sales framework, and convince prospects to meet with the company representatives and further who would be working with minimal handholding.

Ability to communicate effectively through e-mail and via phone is essential with sincere attention to details while speaking to internal and external prospects
---
Responsibilities
"Acuity Knowledge Partners, formerly part of Moody's Corporation, is a leading provider of bespoke research, analytics, staffing and technology solutions to the financial services sector."

Acuity Knowledge Partners, formerly is looking for a capable and competitive Inside sales team members with a go-getter attitude who will help generate and build high level qualified leads pipelines / B2B appointments for its global sales organization i.e. front line sales team and help improve top line for business and further assisting them with new business opportunities.

Inside sales lead will play a key role in achieving our ambitious prospective client acquisition and revenue growth objectives by constantly securing minimum 20 (not limited to) B2B appointments with senior level decision makers within Investment and Commercial banks, Asset Managers, Insurance, Private Equity, Corporates and Consulting firms.

He / she would be expected to perform outbound sales calling activity on a regular basis i.e. making 50-100 calls per day/week/month, generating interest amongst our target prospects, qualifying prospects and securing maximum sales / business development high qualified leads and appointments for Acuity front line on-shore sales team in the USA region.

Key responsibility would be to secure quality leads / business appointments and further passing these converted leads to the onshore business development / sales directors and managers and further supporting and augmenting the sales cycle.

Using Salesforce.com to capture and maintain accurate and up to date information related to campaigns, leads, contacts, activities, and status dispositions of each of these conversations and conversions.

Work on market reach out activities / initiatives for all the Acuity major business P&L's thus helping the sales team to promote the market share and assumes additional responsibilities as requested.
See how
we usually go about your selection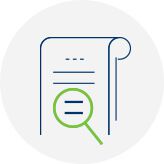 Step 1
Resumes sourced from multiple sources will be evaluated vis-à-vis the required skill sets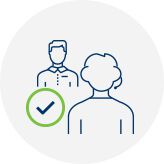 Step 2
The HR will contact the shortlisted applicants for the interview process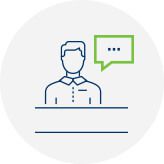 Step 3
There will 2-3 rounds of interviews (Telephonic/Face to Face/Skype, etc.)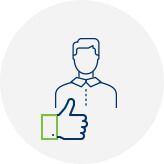 Step 4
The candidate who clears all the rounds will be shortlisted for the final offer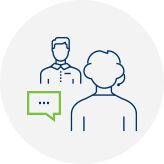 Step 5
HR to then get in touch with the candidate for salary discussion/Date of Joining etc